European Heritage Awards Ceremony 2016
May 24, 2016 @ 7:00 pm

-

9:00 pm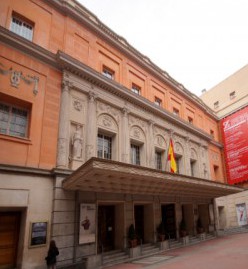 The winners of the European Union Prize for Cultural Heritage / Europa Nostra Award 2016 will be celebrated during a high-profile event at the historic Zarzuela Theatre in Madrid on the evening of 24 May. Built in 1856, it is the first and only theatre devoted to Spanish light opera, having been classified as a National Monument in 1994.
The European Heritage Awards Ceremony will be co-hosted by Maestro Plácido Domingo, President of Europa Nostra, and Tibor Navracsics, European Commissioner for Education, Culture, Youth and Sport, and is expected to assemble up to 1.000 people, including heritage professionals, volunteers and supporters from all over Europe as well as top-level representatives from EU institutions, Member States and the host country.Up to 30 winners will receive the awards from the Juries' Chairpersons of the four categories, namely Fani Mallouchou-Tufano (category Conservation), Isik Aydemir (category Research), Alexander Sayn-Wittgenstein (category Dedicated Service to Heritage) and Goranka Horjan (category Education, Training and Awareness-Raising).
During the ceremony, the seven Grand Prix laureates, entitled to receive €10,000 each, and the winner of the Public Choice Award, chosen from among this year's winning projects, will be announced.
The European Heritage Awards Ceremony will be enhanced by an inspiring artistic and musical programme. Spanish artists and musicians will enchant the audience with their diverse performances based on Spain's rich cultural legacy.
A celebratory reception for all the registered participants at the Fine Arts Circle will follow the event.
The Excellence Fair, during which the winners will present and discuss their outstanding achievements, will take place on the morning of 24 May at the headquarters of the College of Architects of Madrid.
The EU Prize for Cultural Heritage / Europa Nostra Awards is supported by the Creative Europe programme of the European Union.