Interpret Europe Conference 2016 in Mechelen, Belgium
May 21, 2016 @ 10:00 am

-

May 24, 2016 @ 6:30 pm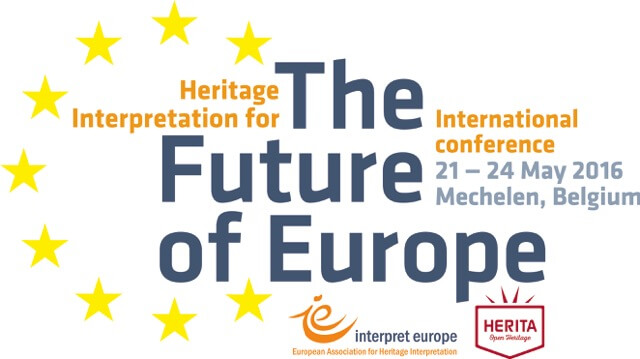 In the historic city of Mechelen, within earshot of Brussels, the Interpret Europe Conference will meet from 21-24 May 2016 for a broad variety of study visits, workshops and presentations.
Heritage interpretation is a well-tested way of connecting people and places. At the conference of Interpret Europe, organised by Herita, the aim is to stimulate thinking on how heritage interpretation can help to enrich experiences and aid action in important European subjects such as sustainability, lifelong learning, human rights, active citizenship and peace.
Heritage is a major topic in the European debate. Herita are convinced that heritage interpretation is the key to engaging European citizens with their heritage. Heritage sites shape European narratives, bridge the gap between the past and the future and therefore make a considerable contribution to European identity.
People from all backgrounds are invited to partake in a vivid exchange concerning these issues. How can European cultural and natural heritage be experienced and interpreted in a way that makes contemporary subjects more graspable?
For more information and registration, please visit their website.